Buying a Home
Home Buying
Purchasing a home is a major event in most people's lives, and is often at the top of their list of financial fears too. Finding your place in the sun can be exciting, but anxiety about taking on such a large responsibility is common.
I would like to help you reduce that anxiety by offering you some free advice about preparing to buy a house—and protect your finances in the process.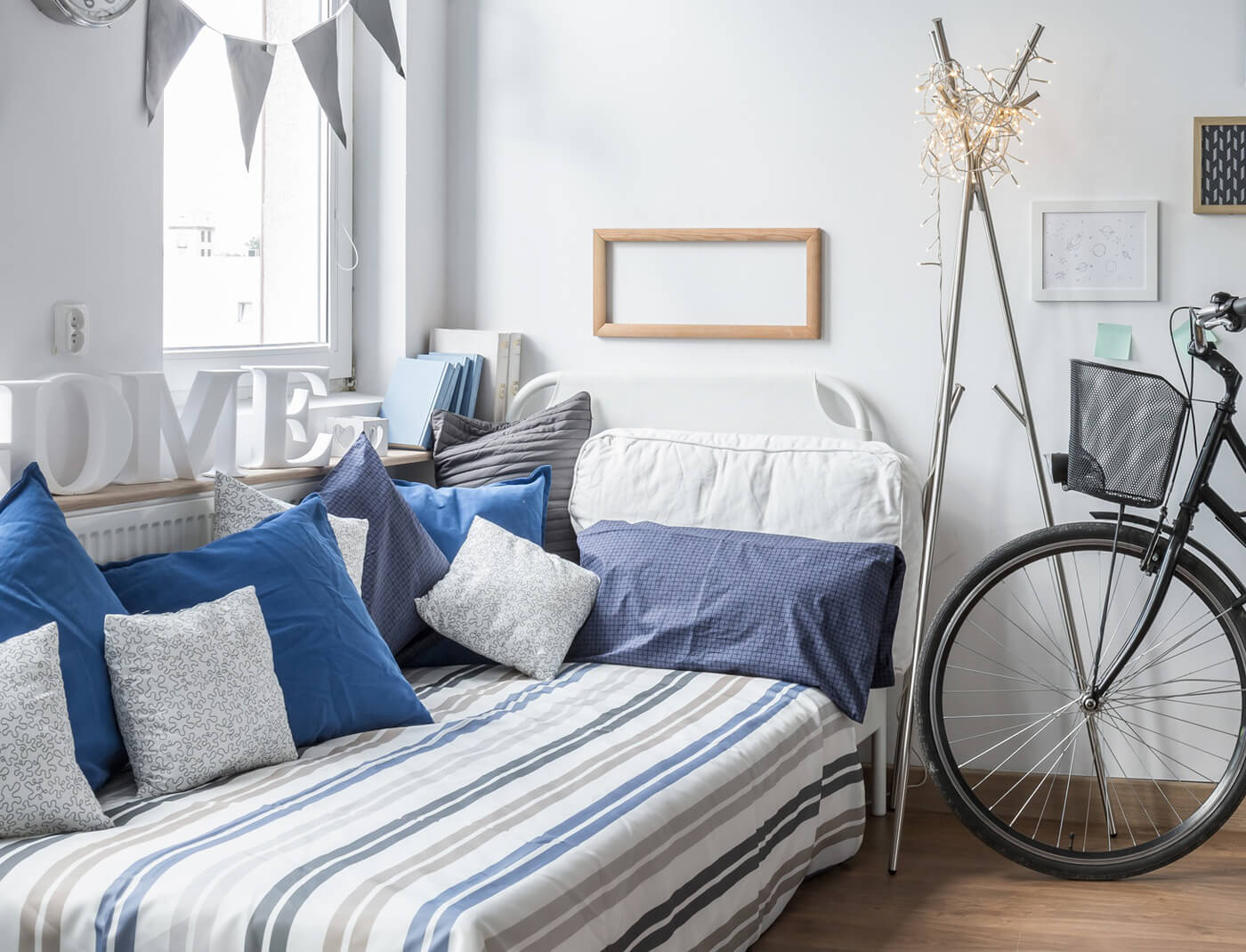 Step 1 - Determine Your Budget
As a general rule of thumb, you should be looking at homes priced around two to three times your annual income, with payments that generally won't go over 28% of your monthly gross income. However, if you have other debts that are fixed, or that are going to increase over time (such as insurance or other health-care issues, private school tuition or student loans) it can be wise to aim a little lower. If you're not sure what's realistic, consider seeking help from a financial professional, who can help walk you through an appropriate breakdown, based on your individual situation.
Another part of your budget is cash reserves. Even though many mortgages offer low down payment options, having 20% for a down payment can reduce your overall costs through better rates and no private mortgage insurance. You will also need some cash for closing costs, often about 3%. You should also consider how much cash you will need for decorating, moving and regular maintenance costs without using up your 'emergency funds'. If you are thinking of using 'sweat equity' to get a better deal, more cash will be needed. This is not to discourage you - you don't have to have a mint to buy a home. But you need to be ready for surprises that come with owning a home, and you should be able to walk out of closing with some cash reserves left.
Step 2 - Find the Right Mortgage and Get Pre-Approved
Talk with a mortgage professional to decide which mortgage makes the most sense for you. Fixed rate or adjustable rate; 10, 15 or 30 years. It may 'feel' right to get a shorter term loan and build equity faster, but longer term mortgages allow you a bit more flexibility. You can always make extra payments to bring down the principle of the mortgage ahead of schedule, but when the housing market declines you still have an option to 'lower' your payment without having to appeal to the lender.
A pre-approval is the process in which a lender reviews your financial information - like your credit report, W2s and bank statements - and commits to giving you a mortgage at a specified interest rate and term. Getting a pre-approval will give you more leverage in the buying process by showing a seller that you are ready and able to buy their home. Of course, once the offer is accepted, the bank will appraise the home.
But a word to the wise: A bank may approve you for a larger loan than you've determined you can afford. So don't be seduced by their findings—and stick with the number you landed on in step one.
Step 3 - Decide What You Want In Your House
Consult with your Realtor early - communication is the biggest stress reliever there is! Let her know what you 'must have' in your home (number of bedrooms and bathrooms, proximity to work, your preferred school districts). You might also have a strong preference on the amount of outdoor space a house offers, and whether it's move-in ready. Then talk about the things that are the cherry on the sundae - architectural style, swimming pool, etc.
Make a list of these criteria, and refer to it when you need help making an objective decision between two or more houses - as well as to remind you of what's really important, versus what could be luring you to pay more than necessary.
Step 4 - Make an Offer
Now that you are looking at different homes that meet your needs and wants, your Realtor is going to help you find the one that inspires you. At this point you want to work closely with her to make an offer. You don't want to lowball your offer, and risk losing the home to another buyer or insult the seller, but you also don't want to pay more than is necessary. So how do you land on the ideal number? Your Realtor will provide you with good guidance on what an appropriate offer will be, based on several factors:
Other home sales in the area. Is the house you want priced reasonably in comparison? Did other homes sell for less or more than the asking price? If they sold for an amount that's comparable to your seller's list price, that's a good indication you should be offering a number close to asking.
How long the home has been on the market, and how much incentive the homeowner has to sell. For example, if the seller is living in a transition home while waiting to sell, you may have a better chance of getting the seller to accept a discounted offer. But if he's casually putting the home on the market to see how much he can net, the seller may be more apt to wait for the perfect price.
Step 5 - Offer Accepted!
Sometimes there will be a counter-offer, sometimes not. But before you sign the purchase agreement, review the contract thoroughly with your agent and/or an attorney, and understand every single clause. Pay special attention to contingencies in the contract, which spell out situations when you can back out of the sale to help protect yourself in case something goes wrong. For instance, if you discover that the home has serious physical defects or if your bank rescinds financing.
Once the purchase agreement is signed, you'll need to have the home inspected, appraised and the title will have to be investigated. You will have a set amount of time to do all of your 'due dilligence' and get the mortgage approved. Failing to do these things in the time called out in the contract will forfeit your some or all of your earnest money. If there are issues in the inspections, such as a non-functioning fireplace or a bad roof, you may be able to ask for a price reduction to help cover the cost of repairs. And if you find any deal breakers, such as an unstable foundation or serious mold, you have the option of backing out now.
Step 6 - Calling It Home
Before closing, you're entitled to a walk-through to confirm that nothing has changed since the inspection, or that changes and repairs that you requested were made. At that point, the remaining money required for closing has to be sent the correct account.
Ask the settlement agent for copies of all the paperwork you'll sign before closing, so you can carefully review them at your leisure. You'll be signing several items, including the HUD-1 settlement statement, which details all of the costs related to the home sale; the Final Truth-in-Lending Act statement, which outlines the cost of the loan and the interest rate; and your final mortgage paperwork. On closing day, bring your photo I.D., as well as any paperwork you received throughout the home-buying process, including insurance and home inspection certificates.
Once you've signed the paperwork, you'll be handed the keys … and you'll officially become a homeowner!